Alan is a person who everyone has got a great amount of respect for as he has been in the game long enough to know what to do in tricky situations and is a special player. In the five seasons he spent at the club he had given the team more confidence at the back through his abilty to read the match. Even though he used to be a striker at previous clubs, it was decided that his experiance in the game and calmness was needed to steady the ship at the heart of the defence and he has been vital to the progress of the club and he has shown this whenever he has been called upon.
Another Goal for the Skipper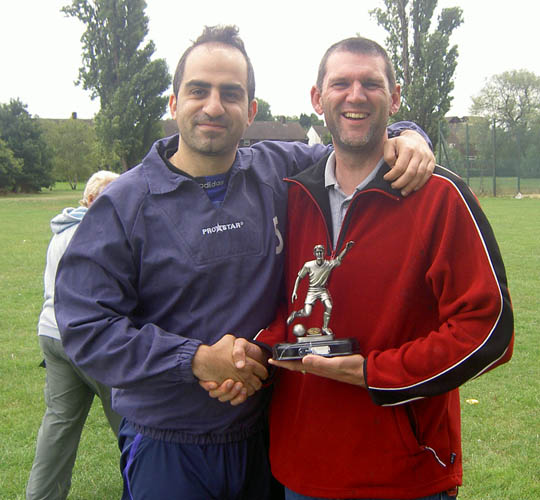 He had great movement for a tall player and great footwork to match. He could leave players for dead by being a quick thinker and played for the team. Alan used his power and presence to gain a valuable advantage against his opponents. Above all, he has a fantastic personality and is a funny character in the changing rooms with his dead pan comments. After his first full season in 2002, he was promoted to club captain and rightly so.
In the following seasons he led Esprit to promotion and kept loyal even though he was hunted down by other Sunday League sides. Alan had played at a higher level than Esprit with Fulham but it was an easy choice to make once the Esprit contract was laid out to him.
xxxxxxxxxxxxxxxxxxxx

Al was also the first man to lift a trophy over his head when Esprit won the Creative Printers Cup in 2004 and was gracious in victory as well as defeat. His finest hour was when he was voted Player of the Year by his peers in the game later that year. Even though it was thought he had more seasons in him, Alan decided to hang up his boots in 2005 so that he could concentrate on fishing and spending more time with is son, Adam.

It was only fitting that he was presented with the first Platinum Player Award in 2005 to mark his entry into the Esprit Hall of Fame. Congratulations on a wonderful footballing career and good luck with your fishing rod.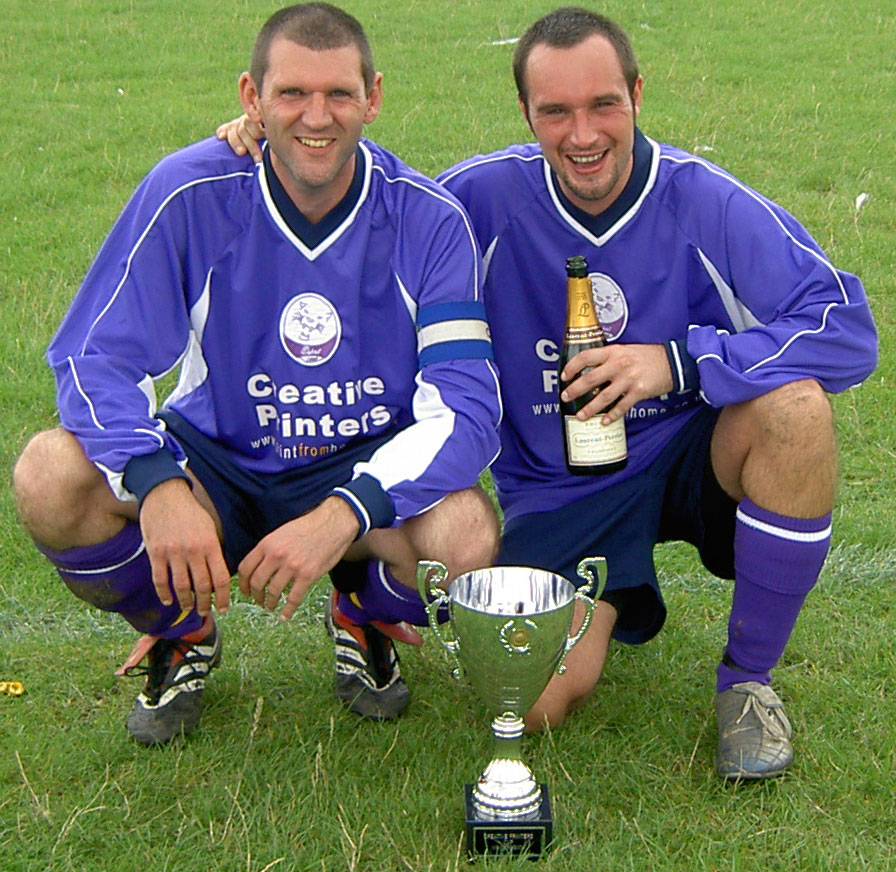 The Hollick brothers, Alan and Andy basking in glory